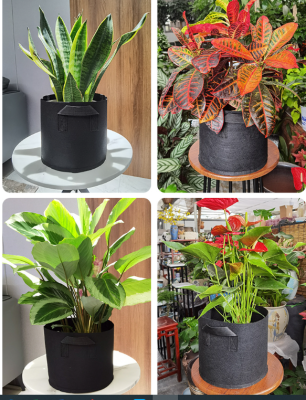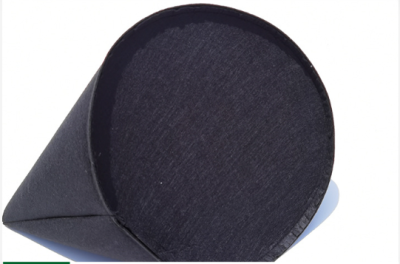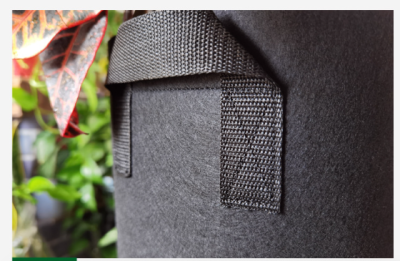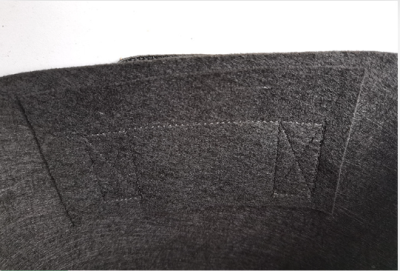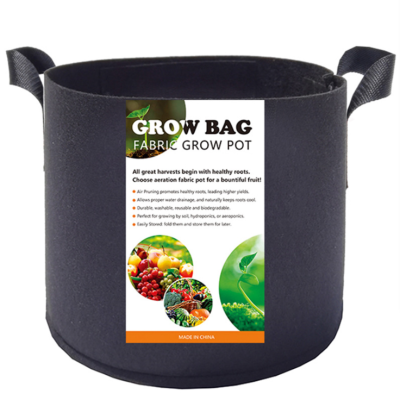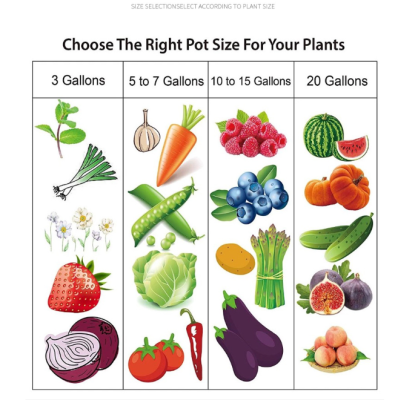 | | |
| --- | --- |
| Name | Planter Grow bag |
| Material | High Quality Felt |
| Structure | Prevents roots circling and air-prunes plant's root structure |
| Size | 10*20cm |
| Weight | 250g |
| MOQ | 1 |
| Color | Black/Brown/Green/Grey/Customized |
| Warmer &Cooler | Keeps plant warmer in winter and cooler in the summer |
| Feature | Super durable & reusable; Comes with 3- Year warranty |
| Sample | Available |
| Certificates | CE, AZO free, Lead free, etc. |
Planting bags, also known as: tree planting bags, beauty planting bags, are made of new container cultivation technology, imported special synthetic fiber non-woven fabrics for soil and water protection, reasonable fabric production formula, and strong tensile strength. Containers are one of the iconic means of production in container nurseries. The choice of container is not only related to the quality of seedling root growth, related to the control of production costs, but also directly or indirectly affects the output value and profit of the nursery. The beauty planting bag has multiple advantages such as low cost, sturdiness and durability, strong permeability, light weight and high strength, which can effectively save water resources, moisturize and maintain fertilizer, good heat preservation, convenient transportation, and complete the root system of seedlings. The beauty planting bag mainly has the following characteristics: good water permeability and air permeability, and it is not easy to accumulate water; when the root system grows through the bag wall, due to the effect of empty root removal, it is not easy to pack the roots, which can promote the occurrence of lateral roots; the material is light, and the handle design can be added, which is convenient for Transportation and handling; low cost, strong and durable, generally can be used for 3 to 5 years.
In the process of raising seedlings in the beautiful planting bag, due to the root cutting effect of the air in the bag wall, although the root system of the seedlings extending out of the container wall stops growing, it will continue to regenerate the side roots, and accumulate to form a large number of root systems, fully absorbing the nutrients given by the soil. Once transplanted into soil, it will grow rapidly. The seedlings planted in the US planting bag have a high survival rate and are suitable for the cultivation of most garden seedlings, such as trees, shrubs, bamboos, palms, etc. After transplanting, there is no slow seedling period, and once they enter the ground, they will take root explosively. At the same time, the above-ground parts will also grow rapidly. However, it is still necessary to pay attention to the possibility of water accumulation at the bottom of the planting bag in the rainy season. It can be solved by drilling holes around the bottom in advance, or enhancing the drainage of the bottom medium. Otherwise, the phenomenon of stagnant water and roots will easily occur, resulting in the growth of algae around the beauty planting bag.