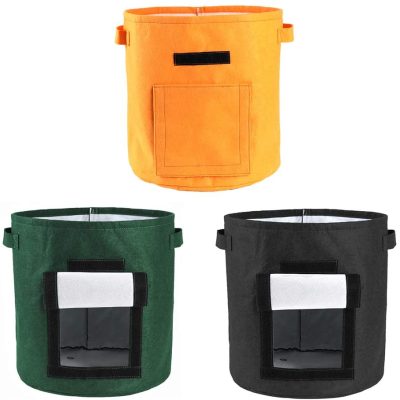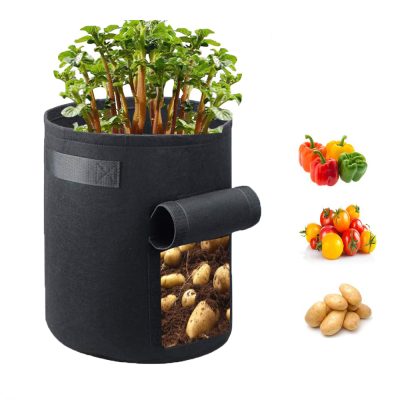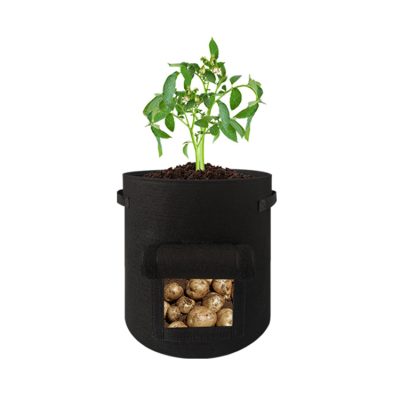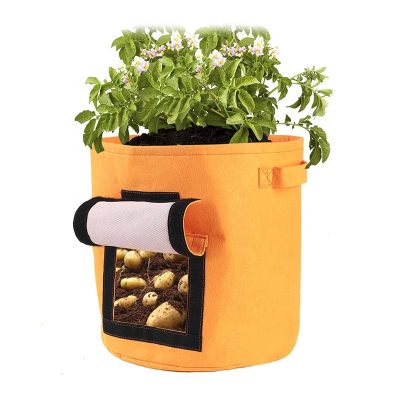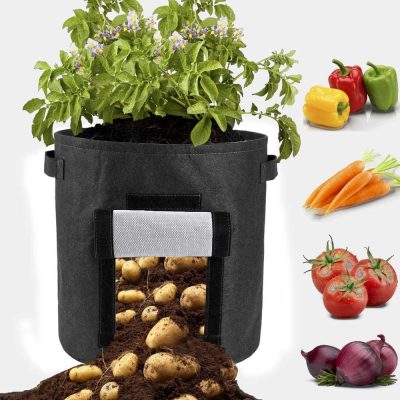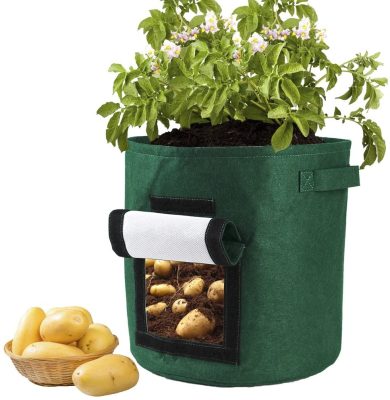 | | |
| --- | --- |
| Name | Fabric Grow Bags |
| Model | Plant grow bag |
| Material | Plant fiber/ Fabric |
| Color | Green/Grey/Black/blue/pink/can be customized according to PMS guide |
| Size | 30*77cm |
| Weight | 577g |
| MOQ | 7 |
| Customization | warmly welcome,and custom made moq is usually based on 300pcs |
| Customied Logo | Printing/ Embroidery/Rubber patch/Metal Plate |
| Lead time | Based on order quantity |
| Payment terms | TT 30% deposit in advance, the balance payment paid by the B/L |
| Feature | Eco-Friendly, Durable, Breathable, Anti-distortion, Shrink-resistant |
The material of the tree planting bag is made of new non-woven material. The price of the tree planting bag is reasonable, and it has a good reputation among consumers. With the maturity of my country's environmental protection industry, the demand for tree planting bags is also increasing. Mei planting bags, also known as environmental protection tree planting bags, seedling bags,  but form a new root system in the bag. , thereby promoting the plant to grow many fibrous roots in the bag. The special material of the beautiful planting bag can make the water and nutrients penetrate freely, and there will be no water accumulation in the bag to cause root rot. Seedlings are often planted in beauty planting bags, which can be used in flower beds to cultivate some seedlings, small seedlings, etc.
The seedlings cultivated with beauty planting bags are like potted seedlings. They do not need to be rooted when transplanted, and ordinary workers can transplant them. Since the soil ball is about 25% less than that of the traditional tree planting, the transportation cost is relatively low. The beauty planting bag retains the integrity of the soil ball, and the transplant survival rate is higher. The newly planted seedlings need to be watered in time. The root system of the beautiful planting bag seedlings is relatively complete. After watering, the seedlings quickly recover and grow, and then replenish the water 2-3 times, and then water according to the situation. Can. During the growth period of seedlings, top dressing is required to promote the growth of seedlings, and fertilization is 1-2 times a month. The beauty planting bag is a non-woven polypropylene material, which has excellent water permeability and air permeability, and can effectively control the growth of plant roots, and can also naturally cut off roots. The root control device is mostly made of PVC material, which has a unique effect on preventing root rot and coiling of the main root.