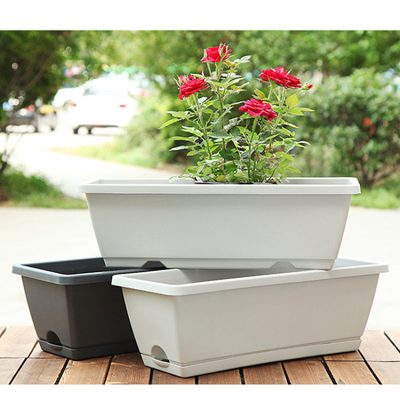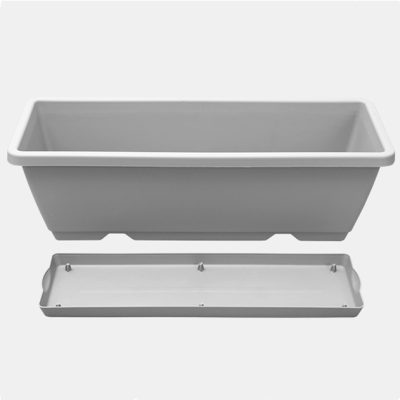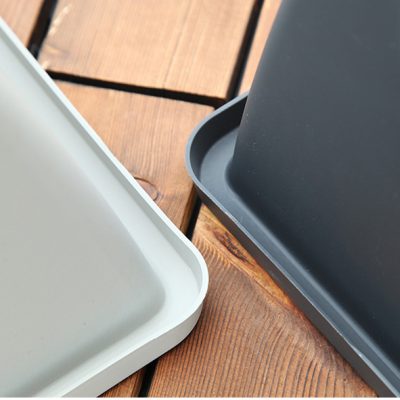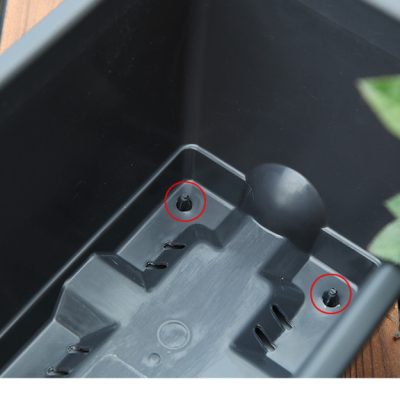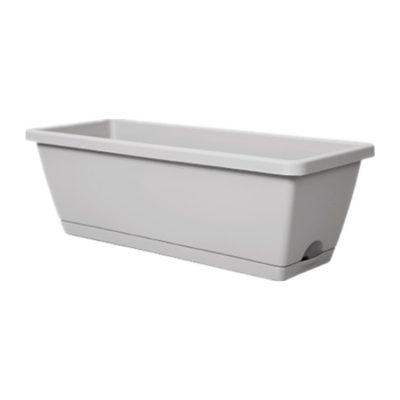 | | |
| --- | --- |
| Product name | Plastic Pot |
| Material | PE |
| Raw Material | Recycled materials / Fresh materials / Customized |
| Production Brocess | Blow Molding |
| Color | White Pottery/Mocha/Cement/ Customized |
| Size | 17*22 cm |
| Weight | 1800g |
| Packing | Pallet/Carton |
| MOQ | 6 pcs |
| Sample | Free Sample |
Plastic flowerpot is a kind of flowerpot made of plastic. Compared with traditional porcelain flowerpots, the number of watering is less, the price is relatively cheap, unintentional damage, and durability. For a long time, the problem of water pollution and placement of traditional ceramic flowerpots, the use of traditional flowerpots for watering many times, and the problem of not mastering the amount of water. With the advancement of society and the continuous improvement of people's living standards, they need more ideal than traditional flower pots. A multi-purpose plastic flower pot, such as rectangular flower pots, wall-mounted flower pots, hanging pots, as well as water storage flower pots, automatic watering Water flower pot, water quantity detection, etc. This kind of flowerpot has a single color and low price. It was originally a single-color jujube red straight-edge type. In 2005, a plastic flowerpot, also known as a two-color flowerpot, appeared. This kind of flowerpot is cheaper. The inside is black and the outside is jujube red. This can prevent the sun from reaching the roots of the plant and help the root system to develop. Commonly used in cultivation, anthurium, cyclamen, pineapple, etc., and the texture of this flower pot is very light. It uses high-quality polypropylene paper as raw material, which solves the shortcomings of the original monochrome flower pot, which is easy to be broken and deformed, and is convenient for transportation. It can be used from cultivation to sales, and has become a mainstream product in this market.
Plastic flower pots for family flower cultivation can be said to be multi-type, multi-color and diverse. There are anti-porcelain, printed, the color is also very elegant, beautiful and generous, according to the different types of flowers, there are various types of flowerpots, the main varieties are divided into AC-type flowerpots, spider orchid pots, rectangular pots,  The main purpose of using a planter tray is to catch excess moisture and reduce stains on the floor. And it can effectively control water, among which there are 3-4 wheels at the bottom of the universal caster tray, which is convenient for the movement of large flowers. Effectively solve the disadvantage of inconvenient movement of large flowers.