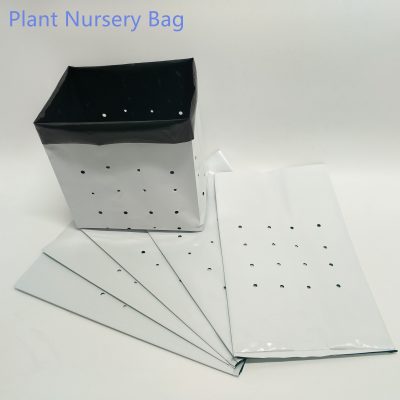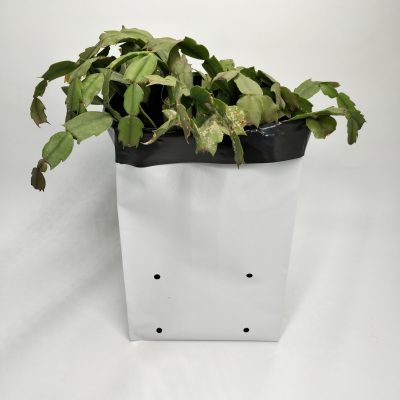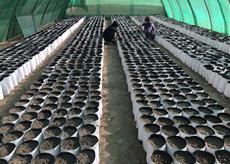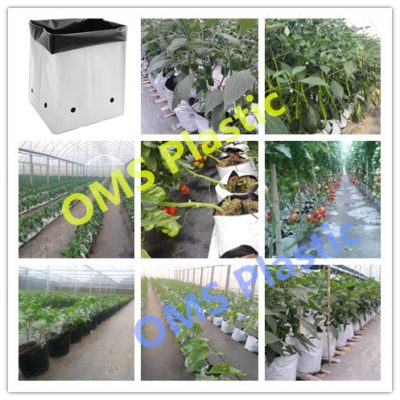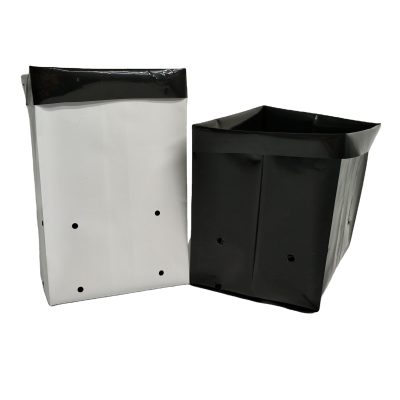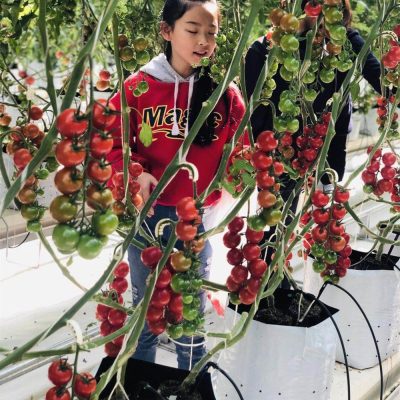 Name
Plant Grow Bags
Material
Plastic PE
Size
10×18.7cm
Weight
154g
Color
Black
MOQ
5 pcs
Delivery time For mass production
15-35 days after approved samples depending on order qty
Samples& Charge:
Free samples: We can send you existing samples or silimar ones,but the shipping cost from courier will be paid by your side
Packing:
100pcs per bag; 10 bags per carton ,
Shipping
A: By Air-We can deliver goods via UPS, DHL or Fedex, or normal airway

B: By sea- We have our own shipping agent and can ship to all main ocean port worldwide.
Bag culture is a method of putting a certain amount of substrate into a plastic bag for crop cultivation. The characteristics of bag culture are low investment, easy to use, root diseases and insect pests will not infect each other, adapt to different terrains, and have no requirements for the level of the ground. High, suitable for fruit and vegetable crops. The thickness of the plastic film used in the bag culture bag is generally 0.07-0.08 mm milky white or black and white two-color polyethylene film. The milky or white bag surface can reflect part of the scattered light, which can increase the light intensity of the lower layer of the crop. There are two types of cultivation bags, one is an open barrel cultivation bag, each bag contains 10-15 liters of substrate, and one cucumber or tomato is cultivated; the other is a pillow-type cultivation bag, each bag contains 20-30 liters of substrate, Cultivate 2 cucumbers or tomatoes. In production, pillow-type cultivation bags are generally used. The bag is 70 cm long and contains 20 to 30 liters of substrate. Two planting holes with a diameter of 10 cm are opened on the bag, and the center distance of the planting holes is 40 cm.
After the crops are planted, drip irrigation pipes are arranged, each plant has 1 dripper, and each bag has 2 drippers. Before supplying liquid, whether it is a barrel bag or a pillow bag, 2 to 3 small holes with a diameter of 0.5 to 1 cm should be pricked at the bottom or both sides of the bag to allow excess nutrient solution to seep out of the holes. Prevent retting.
The liquid supply method of bag culture is limited to drip irrigation tube or dripper drip irrigation equipment. The drip irrigation bag type is not suitable for bag culture. The drip irrigation equipment of the above three forms of soilless cultivation in matrix tank culture can be used. No matter what form of drip irrigation equipment is used, it should meet the following requirements. Reliability The operation of drip irrigation equipment should be reliable, and the dripper should supply liquid in time. Uniformity Regardless of whether it is a water resistance pipe supply, a dripper supply or a drip irrigation belt supply, the supply volume is required to be uniform in different parts, and the uniformity coefficient should be above 0.95. Blocking resistance The drip irrigation dripper should have strong anti-blocking performance, and it is easy to clean after blocking. Pressure resistance The components of the drip irrigation equipment should have strong pressure resistance to avoid rupture and affect the use. Anti-aging The equipment should have strong anti-aging properties to increase the service life of the equipment and reduce the production cost. In addition, the drip irrigation system should have a good and stable filter device, which has better filtering effect, easy cleaning and low water pressure drop. In order to meet these requirements, the drip irrigation system must be properly selected and installed.