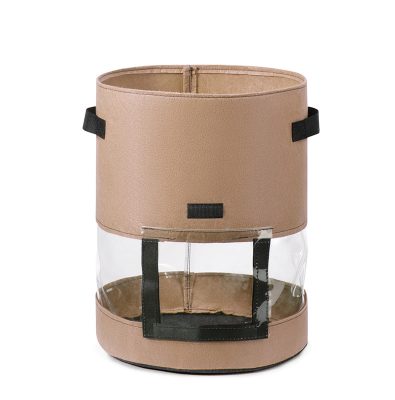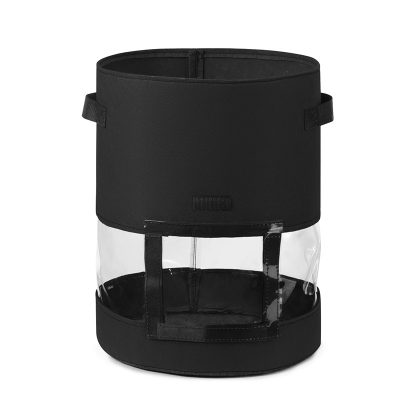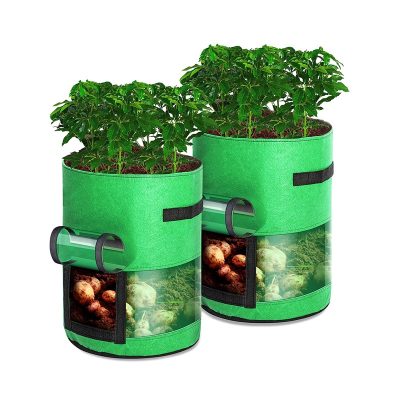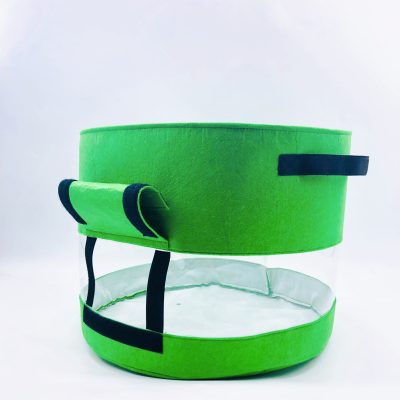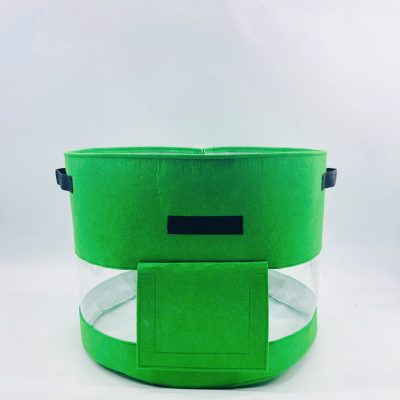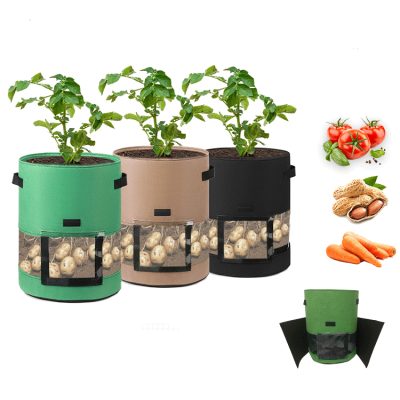 | | |
| --- | --- |
| Product Name | Fabric Grow Bags |
| Material | Felt |
| Thickness | 2mm or custom-made |
| Color | Any color can be made to meet your request |
| Sample | Free sample |
| Size | 31*11cm |
| Weight | 115g |
| Packing | Carton outside, pp bag inside |
| MOQ | 10 |
| Payment terms | TT 30% deposit in advance, the balance payment paid by the B/L |
| Feature | Eco-Friendly, Durable, Breathable, Anti-distortion, Shrink-resistant |
Cultivation bags can be customized according to needs, and planting holes and drainage holes can also be pre-cut. Cultivation bags are widely used in soilless cultivation of cucumbers, tomatoes, strawberries and flowers, and are the development direction of agriculture in the future. Cultivating various seedling products with planting bags, low cost, high efficiency, strong and durable, strong permeability, water saving, moisturizing and fertilizer preservation, good heat preservation, making trees grow green; not affected by seasonal climate (especially for the drought and less rainfall in the north Planting in desert areas has a higher survival rate and more obvious effect than planting in the usual environment); at the same time, seedling products are transplanted throughout the year with a complete root system, ensuring a high transplant survival rate, and achieving the advantage of the expected growth of seedlings! Improve the growth rate of saplings and improve the efficiency of water use. After using tree planting bags and watering enough water when planting trees, there is no need to water again within 60 days of the sapling's survival period, the utilization rate of water is greatly improved, and the survival rate of saplings can also reach more than 90%. Reduce tree planting costs. Due to the improved water utilization rate and the survival rate of saplings, the cost of planting trees can also be greatly reduced. At the same time, the special materials used in the tree planting bags are not harmful to the environment. After the soil is dissolved, it can also provide substances for tree growth, which also reduces the use of fertilizers. investment on.
On the other hand, because the soil ball is small and not easy to loosen, the transplanting becomes faster and easier, and the root system of the sapling is not easy to grow around, which has the same benefits as field planting. Many people think that the price of tree planting bags is very expensive, but this is not the case. The price of tree planting bags is not only cheap, but also low in cost. Consumers who have purchased it will know that the price of tree planting bags is not as expensive as we think. Everyone can afford it.